2017 SUSA Blogging Retreats
This is a fabulous and intimate Christian Women's Retreat for bloggers, writers, and travelers hosted by Katie Hornor (ComoBlog.com/BloggingSuccessfully.com) in Campeche, Campeche, Mexico.
This year, join us for a life-changing 3-day retreat created to help you wind down, hear the whispers of God, and draft a roadmap for where He wants to take you next!
Through inspirational & practical talks from an industry leader, intimate worship, small group sessions, coaching with an online business CEO, and being given time to dream on the boardwalk, explore centuries old historic Campeche, and local Mayan ruins, relax with a mani-pedi, or laugh with your girlfriends til your sides hurt; We know God will use this time to move mightily in your heart, your dreams, your family, and your business.
And we cannot wait to see what He does!

Community is Powerful!
One of the unique things about me (Katie) is that I have always believed in the power of intimate community. I hold fast to our core values that relationships matter, and because of this, our Mexico Susa Retreats are for small groups, only six women at a time.
As a business coach, I have an intense passion to help you get where you want to go, and to walk in the fullness of the plan God has placed on you, and in small groups this is accomplished with much more ease.
During registration  you will be asked what season you are in.  Whether you need to figure out how to make more money, you are quitting one job to start your dream, or you have no idea what you want to do next, but you feel something stirring, this question will help me determine how to best customize your retreat for you.
This is YOUR Retreat, and I want it to yield incredible fruit in your life.  So wherever you are, and whatever you are working on or dreaming of, this retreat, and the women we are bringing together, will leave you inspired, refreshed, and ready to dive into what God has put on your heart.
CHECK BACK SOON TO SEE OUR SESSION LINEUP!

REGISTRATION IS NOW OPEN!
PAY IN FULL  & Get a VIP SWAG Bag HERE!

GET REGISTERED with our payment plan HERE!

The Heart of Susa Retreats
Everywhere I turn it feels as if the women I talk to are
overworked,
overwhelmed,
and just plain exhausted.
We are so busy working at our businesses, and projects, that we barely have time to think about, or act on, what we truly want our businesses, and our lives to be.
Susa (or Shushan) in Scripture was the state capital of Persia. Susa means "the place of joy". Esther was taken to Susa the palace to be pampered, prepared, and presented to the King for the test and task ahead.
We've carved out this 3 day experience to give you the space to breathe again. A place to dream, and laugh, and sleep in, and relax and and allow your soul, mind and body to be fed beneath palm trees waving in the wind. We want to pamper you.
But we also want to instruct you, prepare you, and encourage you for the task the Lord has called you to. We have prepared incredible sessions, and one on one time with a mentor who has built businesses that are truly life-giving, and allow her the margin to enjoy what matters most.
Our heart is that over these 3 days, whether you need help reaching your next goal, have plans to start something big & brave, or if you don't even know what you want to do, but you have a feeling God is up to something. We want you to come apart for a few days to the "place of joy" and let us help you walk in the fullness of the calling God has placed on your life.
If you're feeling a tug or a nudge to join us this year, don't ignore it. Press into it. Ask God if He has something for you here with us. We wholeheartedly believe that He is already knocking on every heart that He wants there. We are praying for you. And we hope you'll join us!

Frequently Asked Questions
Do you have a schedule or description of the classes?
Yes, and we will be releasing it before registration, so check back soon,
or get on the email list and we will email it to you shortly!
At all SUSA events, we prepare a clever mix of keynote talks, worship, small group times, social events, outings and free time to recharge your batteries.  Trust us, you're gonna love it!  But if you do need a play by play, check back soon, and we will have it for you.  We are still finalizing our topics list 🙂
What are the dates of the Retreat?
We only host 6 people at each retreat to give you the exclusive attention of our hosts. Please choose from the following dates:
November 2-6
November 30-Dec 4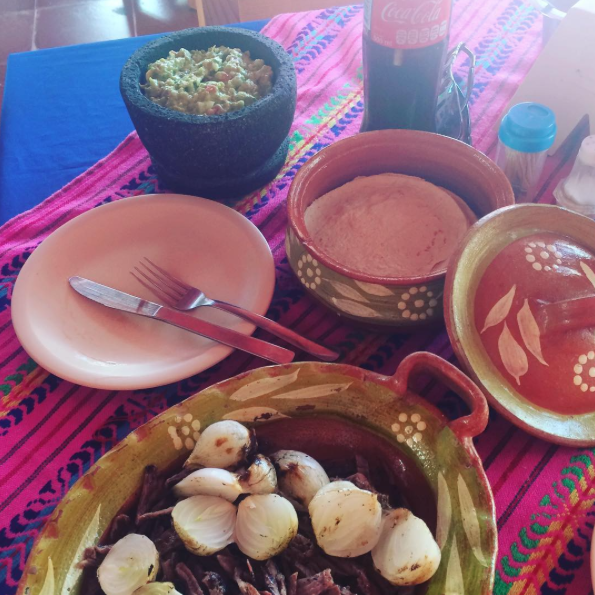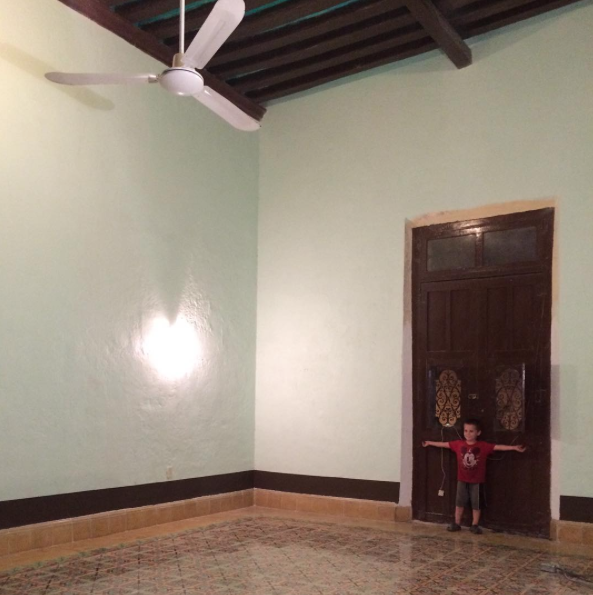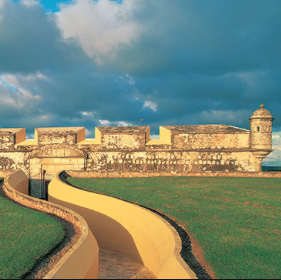 What is the cost of the retreat?
We are so excited to be able to offer this retreat at such a low cost!
This 3-day/4-night retreat, including deluxe accomodations, incredible speakers, worship, swag, outings, coaching, our signature Despedida Celebration dinner, and tons of amazing surprises is just $699!
Remember we only accept 6 people for each Mexico retreat weekend.
Will there be payment plans available?
Absolutely, YES! You may reserve your spot at the retreat for just $269, with 2 more payments of $269 each.
Click here to reserve your spot with our payment plan now. 
Where should I fly into?
Campeche (CPE) is the nearest airport.  It's about 15 minutes from the hotel. Or Merida (MID) is about 1.5 hours away.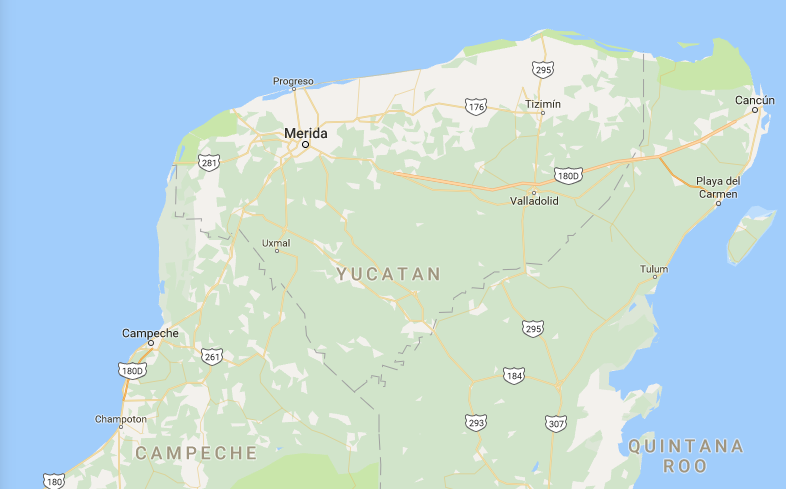 What hotel should I book for my stay?
Your registration includes accommodations (2 people per room) at the Hotel Socaire in historic Campeche, Campeche.  It's a gorgeous restored colonial hotel, right in the middle of the historic district and just a few blocks from the main square and the waterfront boardwalk, and we cannot wait to enjoy a lovely stroll with you!  It has wifi, a pool, AC and even a sweet little café if you're an early morning coffee drinker. If you're coming with a friend and would like to room together, please request each other on your registration form.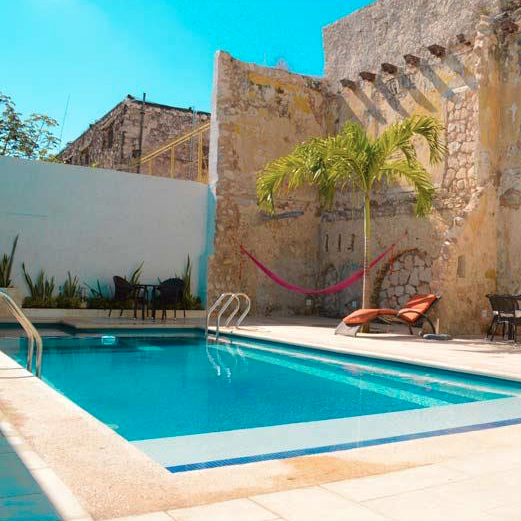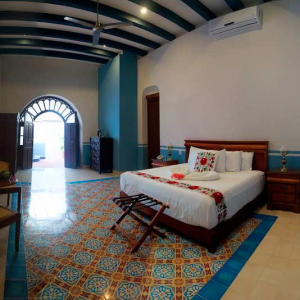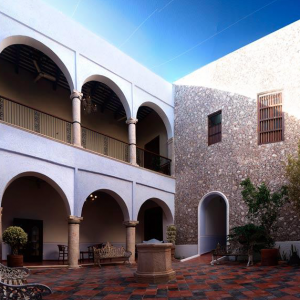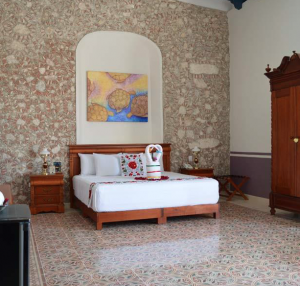 How do I get from the airport to the hotel?
Transportation from the Campeche airport is included in your ticket. If you'll be arriving into Merida, our driver will be happy to greet you for an additional $30 round trip fee per person.
If I purchase a ticket and I have to cancel, will I get a refund?
Since our retreat is just around the corner, we hope this won't be the case, but we do understand that things come up.  We aren't able to give refunds for tickets purchased, but we can give you an event credit if you need to cancel.  That event credit will be for the amount you paid for this ticket, and can be applied to any of our events in the future.
Will there be a way for me to connect with other attendees prior to the retreat?
Absolutely, YES!  The heart of all of Shine Reteats was birthed out of community, and the desire to connect with one another at events!   After you purchase your ticket, you will be added to a private Facebook group exclusively for Campeche attendees.  There you can introduce yourself, get to know each other. It will be a ton of fun, we promise!
I want to come so badly, but I'm scared because I don't know anyone.  Will I be all alone?
Not a chance darlin'! We've have been in your shoes.  Just because we know lots of people now, doesn't mean we always did.  We've been the girl who showed up alone and knew no one at her table.  We've been the one that felt like a number at a huge conference, and left without meeting anyone.  Susa is NOT that type of event.  Even if you know a ton of people, we operate like everyone doesn't know each other.  We go out of our way to ensure that everyone feels like they belong, and that no one feels left behind.
Our small group retreats are at the core of this value system.  You'll be in a small group with a handful of other women, and an incredible leader.  This gives you a "home" for the few days you're with us, and a sisterhood of new friends that automatically have your back.
There's always room for you at our table!
REGISTRATION IS NOW OPEN!
PAY IN FULL  & Get a VIP SWAG Bag HERE!

GET REGISTERED with our payment plan HERE!

Instagram
TAG YOUR IMAGES #SusaRetreats FOR A CHANCE TO BE FEATURED
Pay in Full and Get VIP Swag bag here:

Space is extremely limited! Register today as spots will fill quickly! Have more questions Visit our FAQ page here.
---
Who should attend our Events?
Bloggers
Writers
Small Business Owners
Entrepreneurs
Ministry Leaders
What makes our events different?
Mexico sea-coast destination (note, this is not Cancun, we have a boardwalk, but no beach)
Small, Intimate setting
One-on-one conversations with experts
Fresh Content
Presented by Speakers who have proven themselves Faithful
Worship-full
Christ- Centered
A Blogging/ Social Media Experience that will help you build that bridge between your ministry, blog or business and the IRL (In Real Life) community you serve.